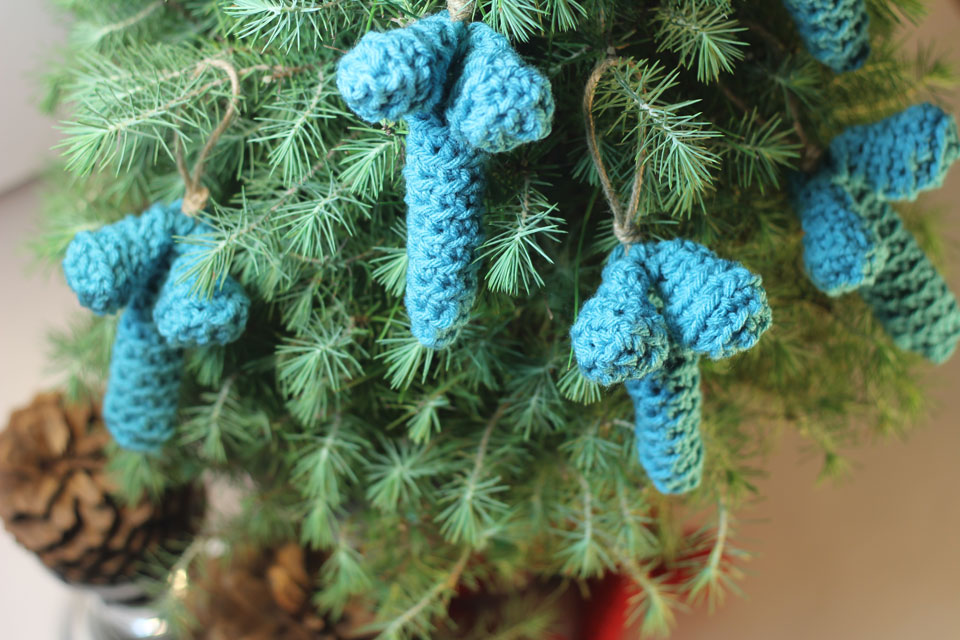 "Not your grandmother's stocking stuffer." – Santa Claus
"A wine cozy for every Chardonnay!" – Herbert Hoover
"Appalling." – Matrimony Magazine
"I have one in every color." – Prince Charles
Looking for the perfect gift for lovers of handmade crochet, penises, and the finer things in life?  Look no further.  CrochetCocks, the perfectly wrong gift for every occasion…
Each CrochetCock is lovingly handmade using the teachings, but not patterns, of my grandmum Ruth.
(Wrong) occasions that have featured CrochetCocks…
Holiday parties
Wedding favors (custom colors avail!)
Tree trimmings
Housewarmings
Wrap gifts
Crew gifts
Wedding showers
Bachelor parties and Bachelorette parties
New Year's Eve
Graduations
… really, there is no occasion too wrong.
And now, a how-to guide… suggested ways (not) to use CrochetCocks:
Sneak an ornament onto your mother-in-law's tree (and send us a picture for the gallery: info@crochetcocks.com)
Casually wear an ornament on your belt loop at your next tree trimming party (and, again, send us a picture)
Slip a welcome addition into your event's gift bags
Give the quintessential (guaranteed to charm your guests and horrify that uptight relative) wedding guest favor – can be tailored to match your wedding colors upon request
Top your champagne cork for New Year's, graduation celebrations, wedding showers, Valentine's Day, or bachelor/bachelorette parties
Out-tablescape the Jones's next potluck
Warm the crap out of your friend's new house
Give your film crew the wrap gift they will never forget
Celebrate Arbor Day that way it finally deserves
Practical information:
Items ship within 24 hours.  Shipment is available via USPS First Class (2-5 day delivery) or USPS Priority Mail (2-3 day delivery).  Please note: expedited overnight shipping is available; please email for more information: info@crochetcocks.com
Custom colors are available upon request (at no extra charge). Please email for more information: info@crochetcocks.com
Special requests and bulk orders for weddings, gifts bags, etc. are readily available upon request. Orders of 100 items or more may take 2 to 4 weeks to ship. Please email for more information: info@crochetcocks.com
Visit us at Instagram for more ideas: @crochetcocks